For JD Edwards World
WorldCheck Review:
Assess the effectiveness of your JD Edwards World Security
How secure is your JD Edwards World system?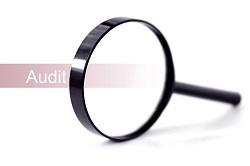 If the auditors arrived tomorrow, how confident are you that your JD Edwards World security would pass with flying colours?
Whether you use navigation control or application security, or a combination of both, it can be extremely difficult to get an overall view of the status of your security and ensure that your Segregation of Duties policies are enforced.
Our WorldCheck Review security audit service performs sophisticated analysis of your JD Edwards World security, identifies weaknesses and makes recommendations for improvements.
Gain valuable insight to help you reduce risk and keep your auditors happy
The objective of the service is to give you an understanding of the effectiveness and reliability of your JD Edwards World security and to highlight any weaknesses that may expose you to risk or jeopardize the success of your external audit.
The reports provide valuable information to help you make informed decisions about your security and priorities for improvements, where relevant. They also give you evidence for your auditors and detailed information to help you answer specific questions.
We use tools from our Q Software for JD Edwards World security suite to analyze your security and report on these key areas:
User Access
Access Control
Program and Application Security
Access to Critical Programs
Segregation of Duties
The main audit report presents a summary of our findings, identifying any areas of vulnerability and making recommendations for improvement. We also provide supporting reports with detailed information on access and Segregation of Duties violations.
Accurate information delivered quickly, with very low demand on your IT staff
Avoid audit issues – find and fix areas of concern before your audit
Identifies areas of risk and makes recommendations for remediation
Detailed results make it easier to answer your auditors' questions