For JD Edwards World
Fraud Detector:
Monitor and Track Changes to Critical Data
Proactively Monitor for Common Frauds
Unauthorized changes to master data should be investigated promptly as they could be a sign of fraudulent activity.
For example:
Changes to the Address Book and/or Vendor Bank Account details could be symptomatic of "Dummy Company" fraud
A large increase in a Vendor Credit Limit may indicate procurement fraud
A high percentage rise in an employee's salary may be suspicious and need investigating!
But native JD Edwards doesn't alert you, so such activity can go undetected for a long time and result in huge losses.
Fraud Detector gives you powerful auditing tools which can alert you instantly to suspicious changes and make it easy for you to view and investigate them.
Track changes to your critical data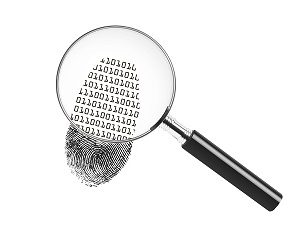 To satisfy compliance regulations requirements, many companies need to be able to track changes to data in certain files.
Fully integrated within JD Edwards World, Fraud Detector is an auditing and transaction monitoring tool that allows you to:
specify the database items that you wish to monitor
track all changes to those items
receive timely notification of unusual activity
Greatly reduces the risk of fraudulent activity going undetected
Alerts you to actions that may need to be investigated as soon as they occur
You decide exactly what to track
Detailed audit trail of who changed what and when, with 'before' and 'after' values
No need to comb through reams of irrelevant data to find significant changes
Easy to use for both business and technical users