For JD Edwards World A9.3+
World Analyzer:
Security Analysis and Management
The easy way to secure your JD Edwards World environment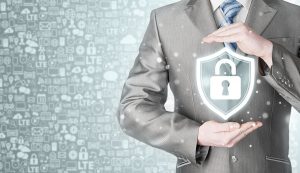 Up to Release A9.3, managing security with the native JD Edwards World tools was very complex.
Most companies used a combination of Application Security and Navigation Control, but the hierarchical relationship of Users/Groups/*Public often resulted in complex configuration and security settings that were time-consuming to manage.
They also made it very difficult to establish exactly what a User or Group could access, let alone restrict access appropriately to reduce the risk of fraud.
World Analyzer makes it easy for you to find out exactly what people can access. Working in conjunction with the new security controls in JD Edwards World A9.3+, it also makes it much easier to implement an All Doors Closed (ADC) security strategy, as recommended by auditors.
Find and fix security issues from a single screen
Whatever combination of controls you use, World Analyzer displays the net effect of them in a single screen, taking into account all the complexities of the hierarchical User/Group/*Public relationship – so you can see exactly what access a User/Group has.
You can then use the new Action code Inquiry and Report Writer Form, on/off locks, to rapidly close security gaps.
Better protection for less cost and effort
Interrogate and manage security in one place
Find and fix security risks quickly and easily
Quickly answer auditors' questions and produce the evidence they need