Undiagnosed problems can lead to very bad outcomes. QCloud uncovers the risks, so you can take preventative action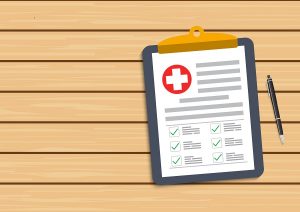 I've been involved with ERP systems since they first appeared on the scene, stretching back over 30 years.  Today everyone takes the basics for granted; integrated data and a full suite of applications which control the whole business.  Back then it was different – and believe me, we've made great progress!
I know some first-class project managers, but even with the best, an ERP implementation always brings some initial pain, and it takes a huge commitment in time and effort for people across the enterprise.
Don't just set it and forget it
Once it's gone live and it's doing its job, there's a tendency minimize the effort spent on maintaining the core ERP system.  Perhaps it's difficult to see the Return on Investment in this area, or maybe, after a painful go-live, there's a reluctance to touch it!
But can you be sure that there aren't any problems creeping in that could jeopardize the integrity of your ERP system?
Most US citizens get a personal health check every year; why don't you get one for your ERP?
If you could health check your ERP, what areas would you like to report on?
What can possibly go wrong?  Remember that an ERP system is a complex environment, and many companies fail to recognize the need for rigorous IT General Controls around change management, testing and updates.  These are big subjects, of critical importance to ensuring a safe and efficient ERP environment, and we've outlined some of the main issues in an earlier post: Small changes make a big difference – Change management and beyond
Access control and Segregation of Duties are also critical controls, crucial to risk management and ERP health.  Wouldn't it be great to get a simple report highlighting areas where your body (sorry ERP) is aging badly, and alerting you to risks in your system?
Or perhaps you need to know about your ERP modules usage; are you compliant with your Oracle license? If not, you should definitely find out about that before the Oracle license team come calling!
QCloud Health Check puts you in control and gives you peace of mind
I guess the important thing about routine health checks is that it needs to be easy. With a QCloud  ERP Health Check you don't even need to leave the office (or pub).  You can get them automatically, with no technical effort.
If the results are clear, that's great! You can have another drink and get on with life.  But if problems are lurking, you need to know about them, so that you can assess the level of risk, and decide what to do about it.
Sounds like a no brainer to me.
Find out more about QCloud here.