QCloud Audit as a Service:
The Easy Way to Audit Your ERP Security
Segregation of Duties: Is Your ERP System Safe From Fraud?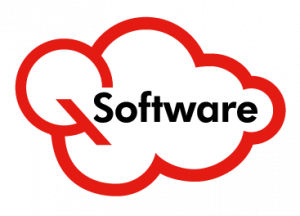 Do you know which people in your organization have system access which enables them to commit 'the dummy company' fraud?
Or perhaps your auditors are piling on the pressure to improve your Segregation of Duties controls.
Whether your main objective is to reduce the risk of fraud or to keep your auditors happy, the best way to find the weak spots is to audit your ERP security.
But it can be very difficult to get meaningful insights.  Many companies use SQL scripts and complex spreadsheets, but find it hard to get accurate, actionable information.
QCloud Audit As A Service enables you to conduct a Segregation of Duties audit of your ERP system quickly and easily, whenever you need it, with no strain on in-house resources.
You'll also receive recommendations for improvements and key metrics to help you improve your security.
QCloud Audit as a Service:
Accurate information delivered within hours, with minimal in-house effort
QCloud Audit as a Service is a Cloud-based service which analyzes your Segregation of Duties controls and reports on issues within hours.
It gives you interactive inquiries so that you can drill down to get the information you need to fix the issues.
And the only technical effort required is about 30 minutes to set up the Q Agent, which gathers and encrypts the necessary security data, then pushes it to Q Cloud.
Find out more about QCloud for your ERP System:
QCloud will be available on more ERP systems soon!