For Oracle® E-Business Suite
CS*Comply:
Streamline Segregation of Duties
Segregation of Duties reporting without the pain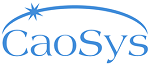 Whether you're subject to Sarbanes-Oxley or not, auditors recommend Segregation of Duties (SoD) as the most effective way to reduce the risk of internal fraud.
But implementing effective SoD controls and reporting on violations in your Oracle E-Business Suite system is very challenging, often involving complex spreadsheets, manual cross-checking or off-the-box solutions.
Many SoD solutions involve analyzing an extract of your configuration data to report on SoD conflicts, but are unable to report on your live environment – so by the time you have performed the analysis, the information could already be out of date, with subsequently updated access rights causing new conflicts that go undetected.
CS*Comply is designed to solve these problems and empower you to take a much more proactive approach.
Keep your system clean with preventive and detective controls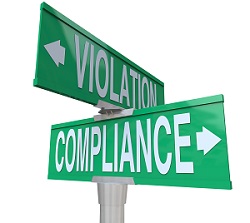 It gives you an easy way to define your SoD rules within your Oracle E-Business Suite environment, by specifying pairs of functions (or function groups) that should not be accessible by the same user.
The Conflict Scanning Engine then analyzes your live access settings very rapidly and displays the results in a dashboard, ranking conflicts by the degree of risk they incur, so that you can prioritize further investigations.
Drill down facilities enable you to investigate conflicts by User, Responsibility, Function or Rule and the Remediation Toolkit greatly reduces the workload of removing existing conflicts.
To prevent unauthorized activity, if a user attempts to access a function that would cause an SoD violation, CS*Comply denies access, but allows the user to request permission to use the function.
Better SoD controls for a fraction of the effort
Build robust, proactive, manageable SoD controls into your live system
Prevents future SoD violations
Up-to-date SoD status information is available on demand
Keep your system clean with regular reporting
Reduces the workload needed to prepare for your audits and clean up afterwards
Quickly answer auditors' questions and produce the evidence they need
Affordable by organizations of all sizes