For Oracle® E-Business Suite
CS*Provisum:
Automate Assignment Provisioning
Streamline the processing of User Access requests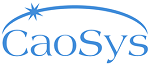 Managing User Access requests, with the need to acquire and document appropriate approval, can often be a disjointed process.
With no easy means of checking for potential Segregation of Duties violations before access is granted, it can also inadvertently lead to new conflicts entering the system.
CS*Provisum automates the process to reduce the effort needed, speed up the turnaround time and improve accountability.
Automated provisioning with a full audit trail
With CS*Provisum, end users can submit access requests for themselves or their subordinates.
When a request is submitted:
The system is automatically scanned to determine the impact of granting the request with regards to Segregation of Duties and access to high risk functions (when used in conjunction with CS*Comply)
The request is then routed for approval as appropriate; this can include Supervisors and/or Process Owners for final approval. Approvers can review the request and assess the risk prior to approval, avoiding the danger of inadvertently introducing risk
If the request is granted, the Responsibilities are automatically assigned to the User
The whole process, including approvals, is fully documented to provide evidence for your auditors
Reduces the workload and turnaround time for user provisioning
Strengthens your provisioning controls with automated Segregation of Duties checks
Reduces the load on your Help Desk and IT staff
Improves accountability by providing a full audit trail of assignments and approvals