For JD Edwards EnterpriseOne
Security Manager Pro:
Efficient, Sustainable, Scalable Security
Cut your security management costs by up to 80%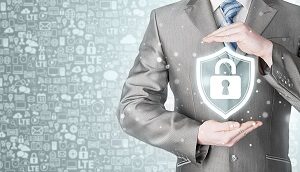 Managing security in JD Edwards EnterpriseOne Security is very complex and time-consuming, with lots of repetition and duplicated effort. Achieving All Doors Closed, as recommended by auditors, is practically impossible with the native tools.
Adopting Roles-Based Access Control (RBAC) helps to reduce complexity and workload by enabling you to manage security for Roles rather than individual users.
To save you more time and make security much easier to manage, Security Manager Pro extends the principles of RBAC even further.
Modular, process-based security for efficient management
People in different roles need access to common business processes, such as Address Book Maintenance.
With Security Manager Pro, you can define the security for your business processes once, as security components, then add them to every role that needs them.  If the process changes, you update the component, and Security Manager Pro automatically flags all the affected roles and users.
Speed up and simplify security by aligning it with your Task Views
Security Manager Pro can save you a lot of effort by generating process-based security components from your Task Views.
It can also automatically include security for the hidden and associated programs that are called by the programs on the Task Views.
Keep your system clean with preventive Segregation of Duties conflict checks
Just as you test new programs before deploying them live, we believe that you need chance to validate new or updated security settings before writing them to your live security table.
With Security Manager Pro, all security settings are stored in a PreBuild table – a custom table held within your JD Edwards environment.  This means that you can run automated checks to identify Segregation of Duties or Multiple Role conflicts BEFORE you build the changes into your live F00950 security table. 
Integrated within JD Edwards: secure and fully auditable
All your security information, including your components, Segregation of Duties rules and PreBuild table, is maintained and stored within your JD Edwards environment.
So it is secure, all changes can be audited and there's never any doubt about whether you have the correct version, unlike with spreadsheets.
Reduce the complexity and workload of managing security
Make security changes within minutes
Add new roles or users very quickly and easily
Keep system access clean with preventive conflict checks
Less risk of unintended consequences or errors when changes are made
Accurate, secure and fully auditable
"Using Security Manager Pro has enabled us to standardize and rationalize – saving an enormous amount of work. Without it, I can't see how we would have coped."