For JD Edwards EnterpriseOne
E1 Page Studio Integration
The Fast and Easy Way to Generate E1 Pages
Creating EnterpriseOne Pages with the native JD Edwards tools is cumbersome and long-winded, involving complex ASCII Art and messy .DAT files.
Once you've created them, there's no easy way to keep track of them without a manual control such as a spreadsheet. If you need to update them with a new version of an application (for example), you have to manually update the object name in all in the relevant .DAT files.

CD Group's E1 Page Studio changes all that.  It provides a custom JD Edwards program where you can create E1 Pages by defining Sections (menu line items) then adding the content (Programs, UBEs etc) that will appear in each Section.
It also enables you to define customized Styles to make your E1 Pages reflect your corporate image, application area or anything you choose.
Automatically Generate E1 Pages from Task Views and Folders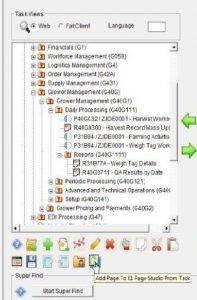 To make it even easier, we've integrated E1 Page Studio with our Task View Manager, so now you can quickly generate E1 Pages from your existing menus.
Simply select a Task View or Folder, click the "Add Page…" button and the items in the Folder and any subfolders will be carried over to E1 Page Studio to populate the Sections and Content for the new Page.
You can then select your Page style and click a button to generate the HTML file ready to upload to your JD Edwards system. The new page will work with your existing security, so users will only be able to access authorized programs.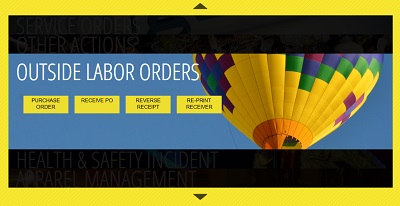 Generate E1 Pages from Task Views with just a few clicks
Saves many hours of manual effort
Easy to keep your Pages aligned with your Task Views
Easy to incorporate company logos and style features