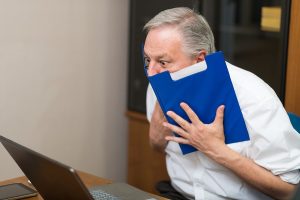 Oracle License Audit: How to Avoid Unbudgeted Demands (and an angry CFO)
I've never been responsible for running an ERP system, but I've implemented enough of them, and worked with many CIOs over my 45 years in IT.  It's a hard job, and of course in many ways it gets ever harder.  Those nasty gangsters are out to get you with their ransomware, the CFO wants "cloud systems" (whatever they are), and now the Oracle License Audit team wants your money too.
I asked around the table at a dinner in Vegas (all work of course).  Around 25% of my fellow diners had been through a license audit during the last few years, but almost none of the teetotalers around me had an immediate handle on their licensing.
We discussed some ways that usage creeps without being noticed, through acquisitions, departmental growth, and greater system take-up.  To me, most of these seem good for corporate wellbeing.   How difficult can it be to keep track of how many users you have on the system?
So, I went and asked some friends in the partner community (needless to say, these were not teetotalers).   Some of them had incorporated license auditing into their managed services, but acknowledged it wasn't easy to do.  One offered to send me the output of an LMS run, but I hadn't drunk enough to agree that was a good idea.
An unexpected license demand can create a lot of stress
Then I met a really nice lady who told me she was moving her Oracle E-Business Suite instance up to the Oracle ERP Cloud.  (I've heard a few other interesting stories of this ilk, but I'll save those for now.)  Her decision to move was precipitated by the fact that, once the Oracle license audit team discovered that the company owed over $300k in license fees, a deal to move to the Cloud appeared, and the charges disappeared like magic.  This was not the first time I've heard this, and it certainly won't be the last.  I don't think any CIO would enjoy this kind of pressure.
Now I certainly don't advocate that companies should avoid proper licensing for their true user count.  (I run a software house, for goodness sake, we rely on some form of honesty.) But surely there should be an easy way to keep track of usage?
Keep track of system usage with our License Audit Service
And that is what we looked at a year ago.  To be more exact, a partner of ours told me we had to do it.  (Thank you, Colin.)  And to be honest it was easy, and we are now integrating it with our partners' managed services platforms.  It couldn't be simpler – every quarter they run a license audit for you, with no technical effort, and you get the peace of mind of knowing that you're compliant with your Oracle license – and the report will identify anywhere that you've crept over the line.
No-one wants a license demand for half a million bucks.  Even I, amongst the most chipper of Englishmen, would struggle hard to walk in to the CFO's office with that request.
As my boy scout leader always said, BE PREPARED.  The Oracle license team know where you live.
Find out more about our QCloud License Audit Service