Auditing JD Edwards EnterpriseOne Security: 6 Common Mistakes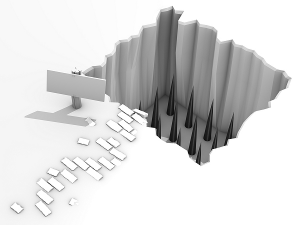 It's no big secret that JD Edwards EnterpriseOne security is very complex and difficult to manage.
But auditing your JDE security is an even bigger challenge.  Many people spend inordinate amounts of time attempting to gain insights into access issues and Segregation of Duties violations – yet they often find that the results are inaccurate, and therefore unreliable.
This is sometimes due to a lack of specialized reporting tools, but there are other factors, such as misunderstandings about the way JD Edwards works and how people can access applications, or inappropriate Segregation of Duties rules.
Q Software security guru Carrie Curry has over 15 years' experience in ERP systems and previously worked as an ERP Security Team Lead at a multi-billion $ public company. Developing her own methodologies by trial and error, she constructed a compliant security model on JD Edwards EnterpriseOne, resulting in successful audit outcomes for her employer.
Carrie shares some of her insights into pitfalls to avoid, including practical tips and examples, in this White Paper: Auditing JD Edwards Security: 6 Common Mistakes
We hope you find it helpful.
And if you're looking for ways to make reporting less painful, here is more information about specialized tools for audit reporting in JD Edwards EnterpriseOne